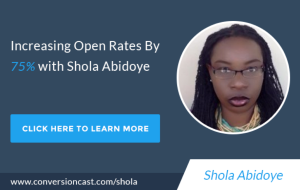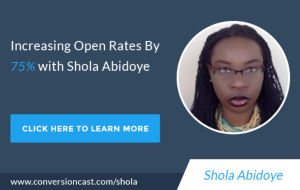 Listen To the Full Episode Here:
http://podcast.leadpages.net/shola/
Our Guest:
Shola Abidoye is the Founder of Convert Port, an automation software company dedicated to helping customers balance business growth with living the lifestyle they desire. Shola and her team pioneered and popularized CRSP, a technology for controllable, repeatable, scalable, and predictable customer acquisition. Their technology assists businesses in converting clicks into clients.
A Quick Preview of the Podcast:
Why you need to observe behavioristic data in your email marketing
How to effectively market to the right people on your email list
How to identify your highest paying subscribers
Click Here for More COnvertport
Listen To the Full Episode Here: